We are a Christian Community Church, and would love to have you visit us.
Please visit our "About Us page" to learn more about what we believe.
You can also  join us for Bible study, Worship, and Prayer Meeting.
Pastor Farai Nhiwatiwa
Grand Rapids Bethel SDA Church
SUnday: Small group bible study @5pm
Saturday Service times:
Sabbath School- 9:45 am
Worship Service-11:00 am                                                                                                                                        Let's Talk - 3pm 
Wednesday: Evening Prayer Meeting - 6:00 pm 
Thursday: Evening Men's Ministry Bible Study - 6:00 pm
Friday: Evening Vespers - 6:00 pm 
Happening @ Bethel Seventh-Day Adventist Church
Advertisement of the Month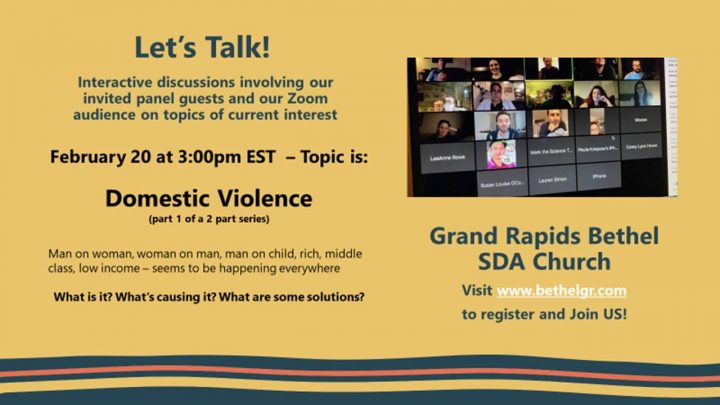 REGISTER HERE TO ATTEND OUR EVENT(S) ON ZOOM
Bethel SDA Church Live Stream
Be blessed with a word from the Lord! Featured live stream
Watch Live Streaming Events!
CLICK BELOW TO WATCH WORSHIP SERVICES PROVIDED BY THE LAKE REGION CONFERENCE & HIGHLAND AVE SDA CHURCH.


Prayer Requests